About Dione
A few steps down from the Lithies cluster is Villa Dione, one of the most authentic homes of the island built in the local vernacular architecture and it may accommodate up to four guests.
It consists of two separate but interconnecting traditional homes that preserve their old-architecture charm and function as one living unit. As we remodeled these houses, we have transformed them into one living unit while maintaining the three distinct spaces.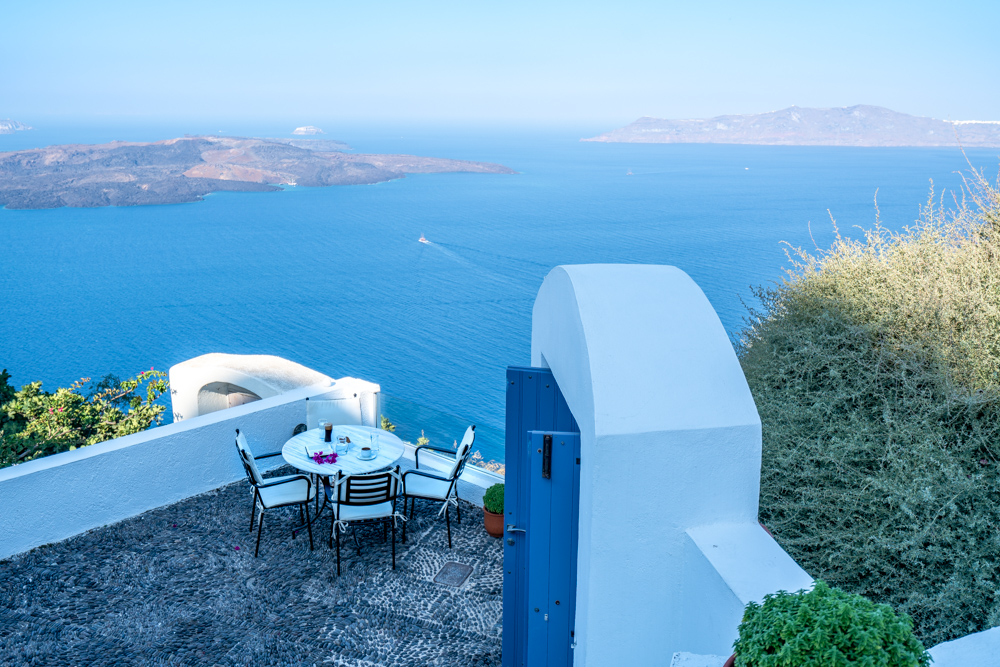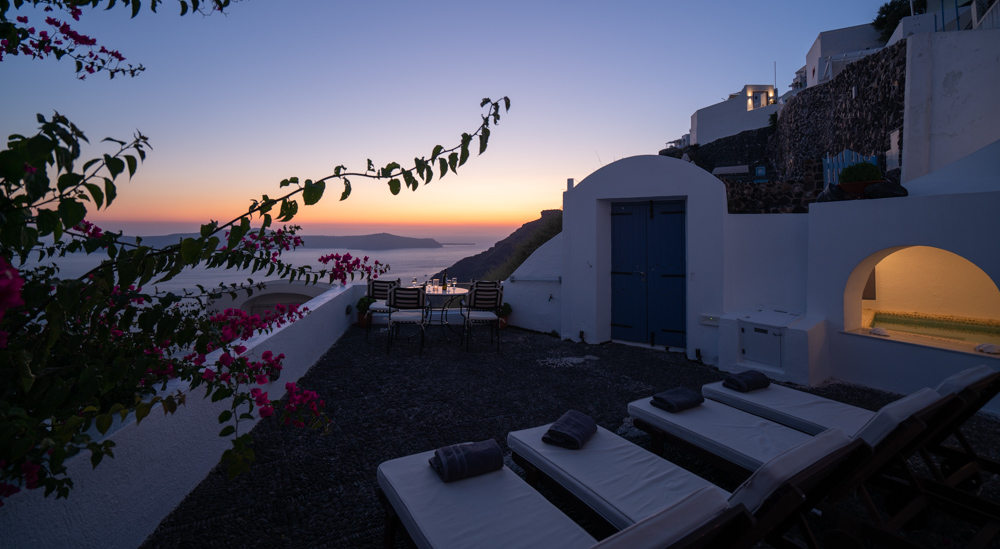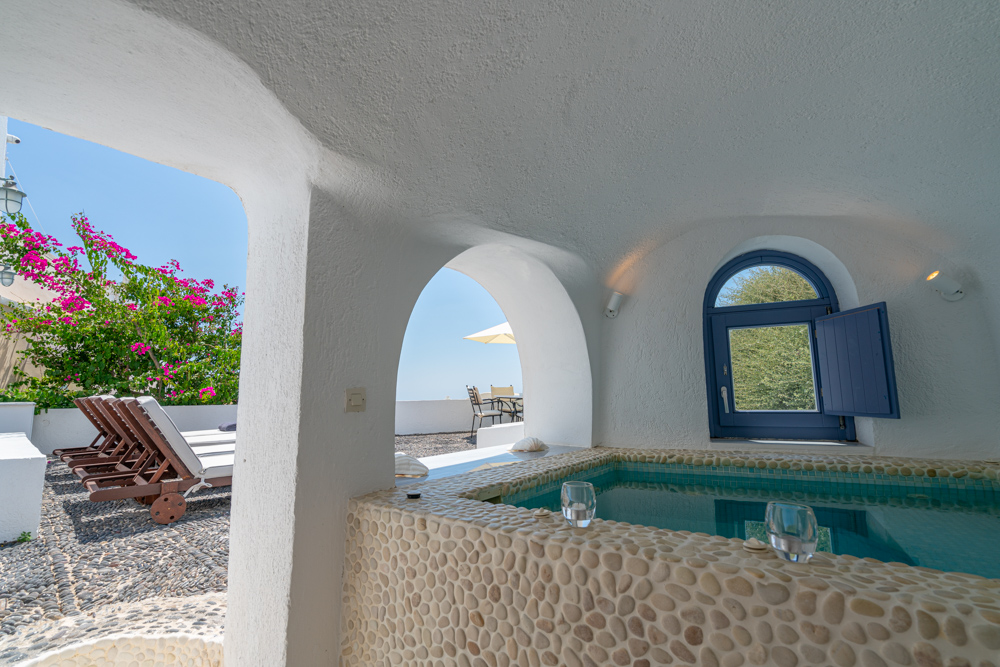 Private Patio & Jacuzzi
Villa Dione has a totally private patio that overlooks the caldera and the volcano. The view from here is magnificent.
Opening into the patio is the private jacuzzi, built in an existing authentic cave-like space.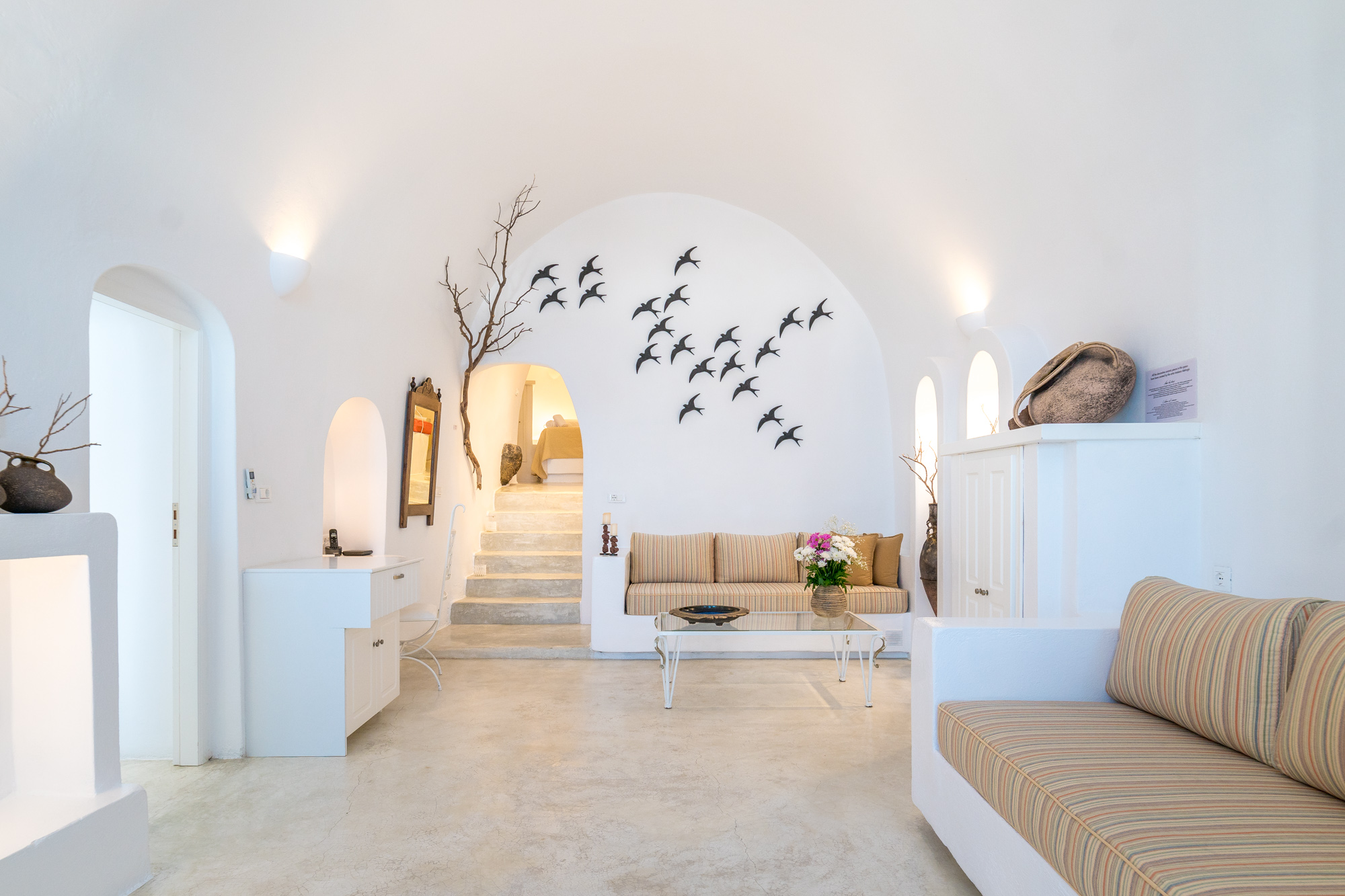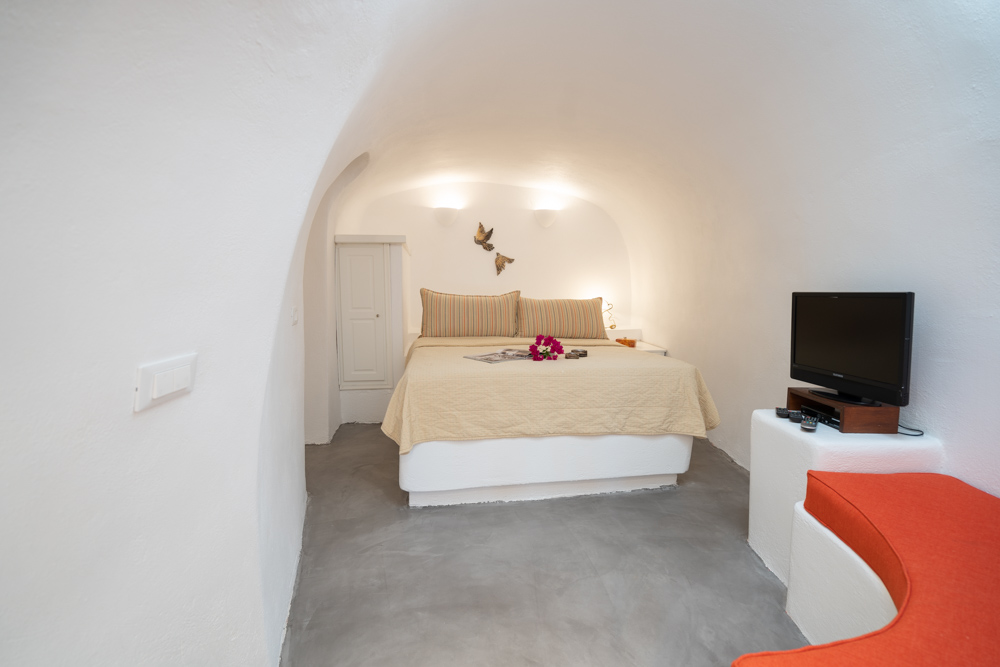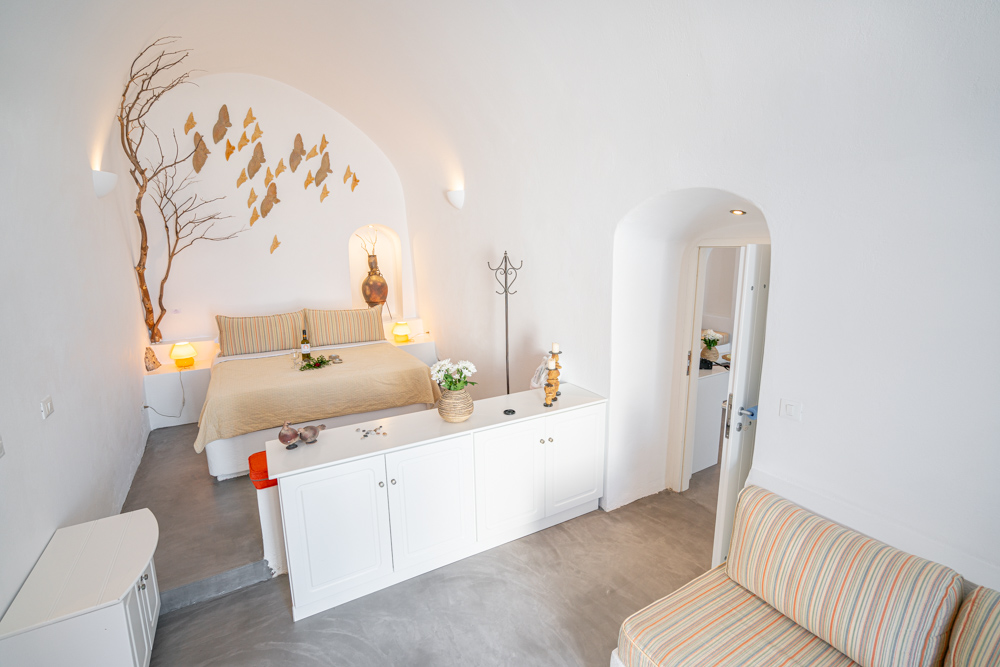 Living Room & Bedrooms
Dione consists of two houses, each with a bedroom and living room, with a private entrance. All furniture is built in with local stone plastered over to create an all-white sculptured, free-flowing interior space. Stripped cotton comforters and soft cozy throw pillows add to the warm and intimate setting.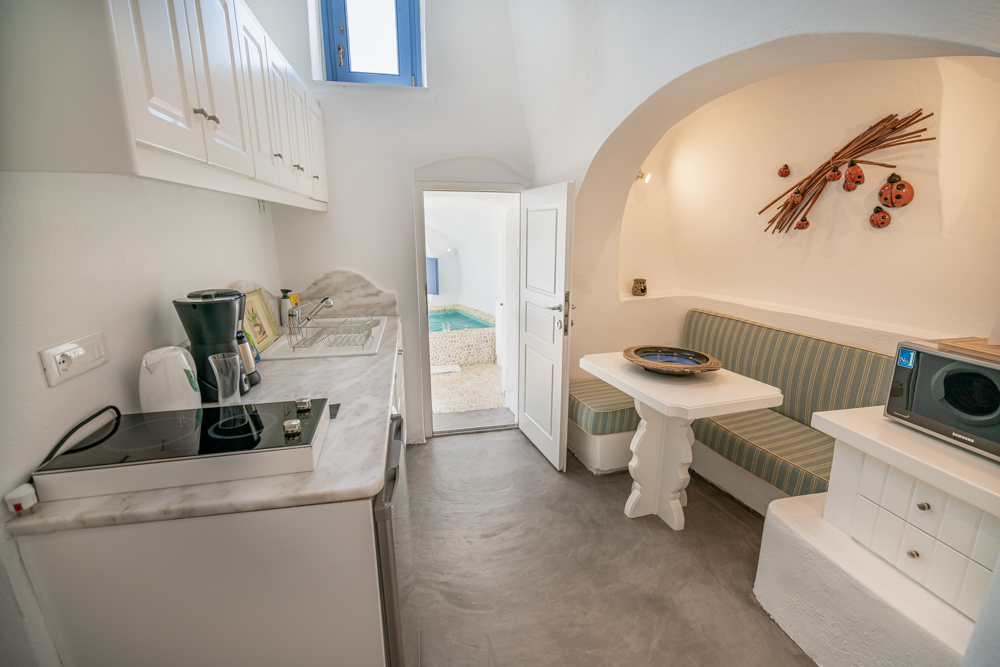 Kitchen & Bathrooms
The spacious kitchen is fully equipped with refrigerator, microwave oven, stovetop, and a washing machine. It also has a cozy breakfast area.
Dione has two bathrooms, each with a stand up shower. The first is connected to the kitchen and the second to the top bedroom.