About Eros
The smallest home and most picturesque of all is dedicated to god Eros, the handsome god of love who, according to one tradition, was the son of Zephyr and Iris. It accomodates 2 guests.
It has one bedroom with a double bed, closet space, and a private all-marble bathroom with a spacious walk-in shower; a living space with one sofa beds and a cozy dining area; a fully equipped kitchen with a breakfast area.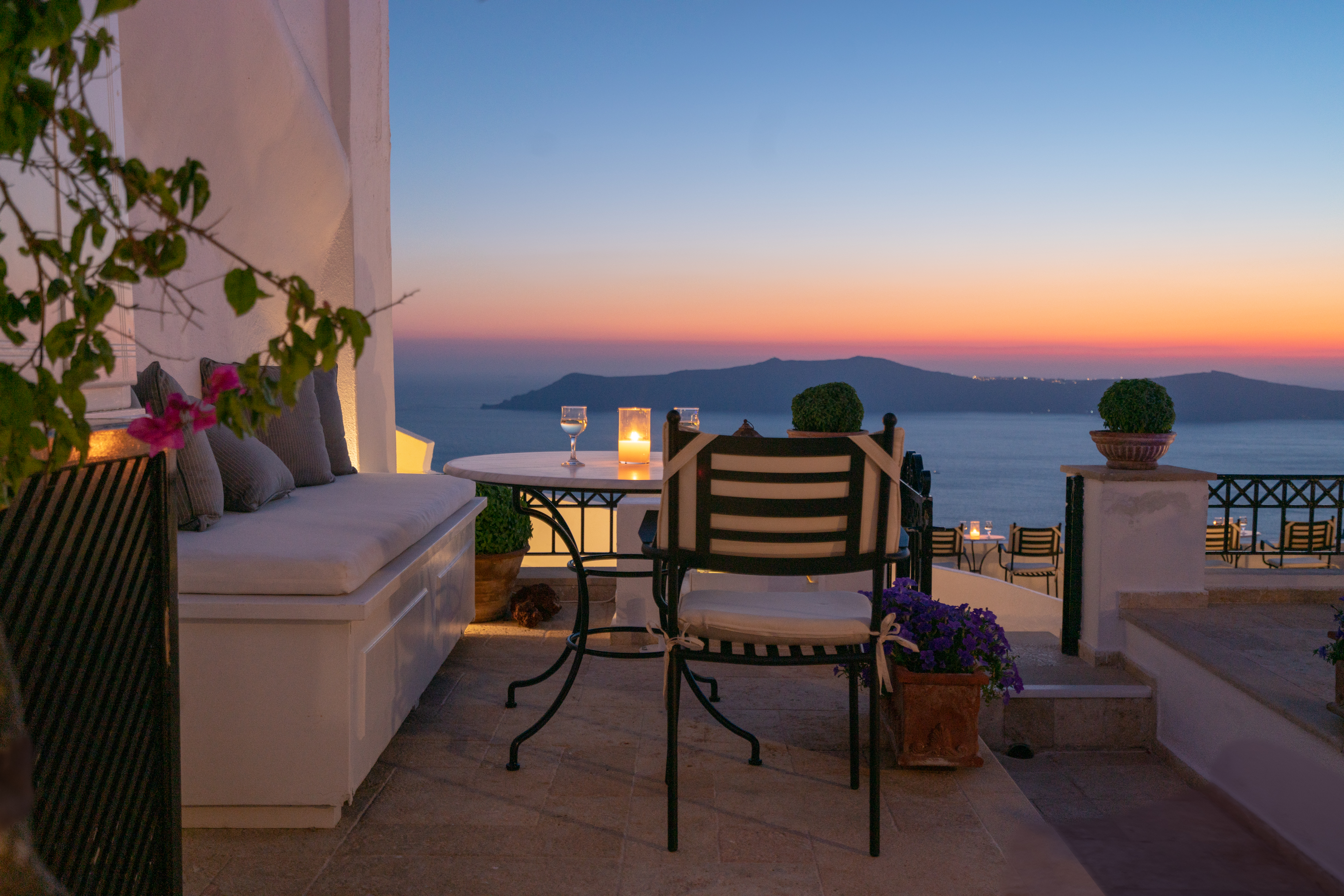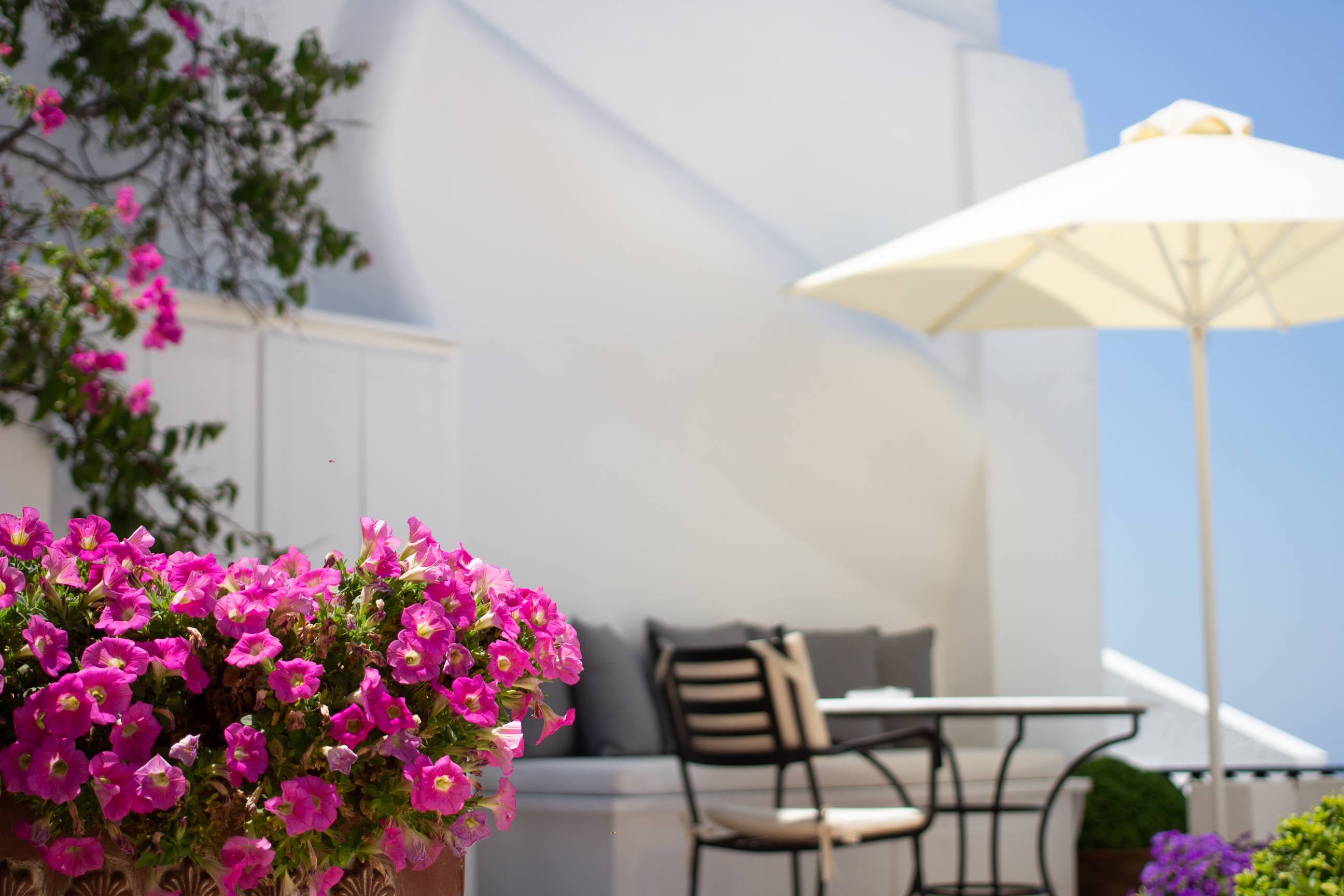 Patio
Home Eros its own little patio space with a sculptured marble-top table and two chairs. In addition to that, it has a designated part of the terrace with its own larger marble table with umbrella, chairs, and outdoor couch.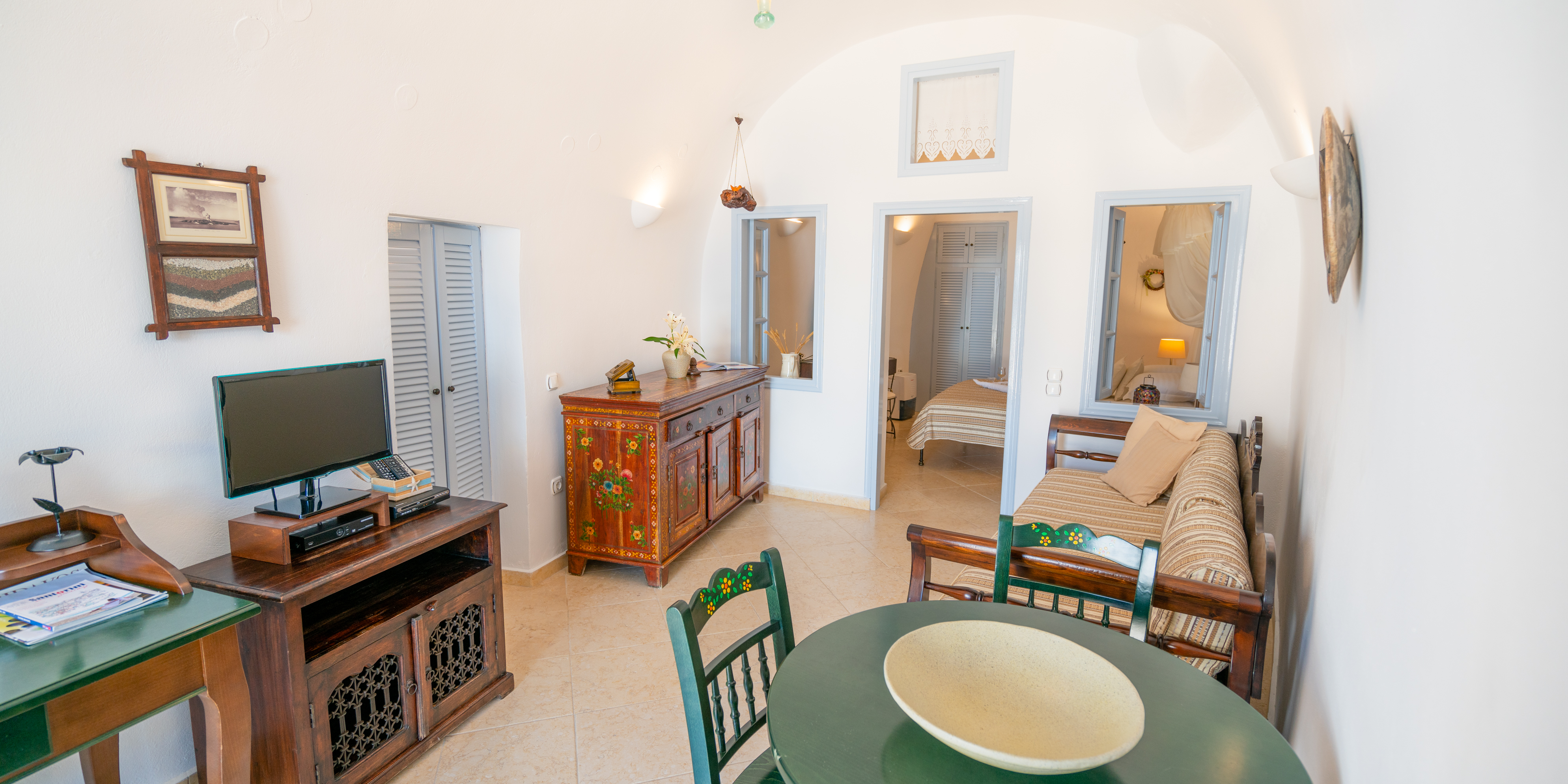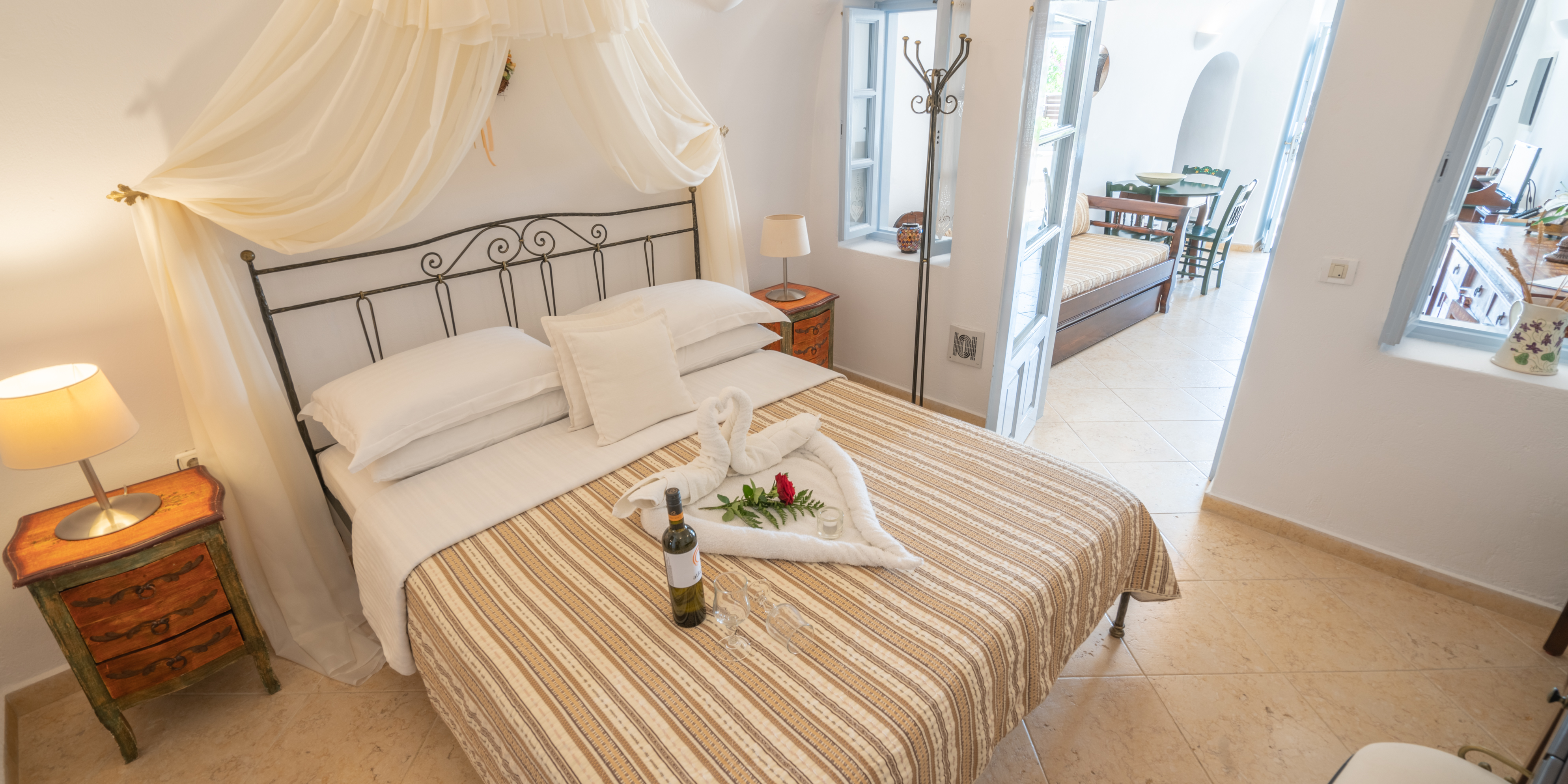 Living Room & Bedrooms
The living room of Eros has a small dining table, cabinets and closets for making you feel at home, and one country walnut sofa. Stripped cotton comforters, soft cozy throw pillows, and unique artwork by local artists add to the warm and intimate setting.
Stylish wrought iron bedroom furniture is complemented by stripped cotton comforters and wonderful artwork by local artists. Hand-woven draperies on the bedroom windows and door allow for more privacy.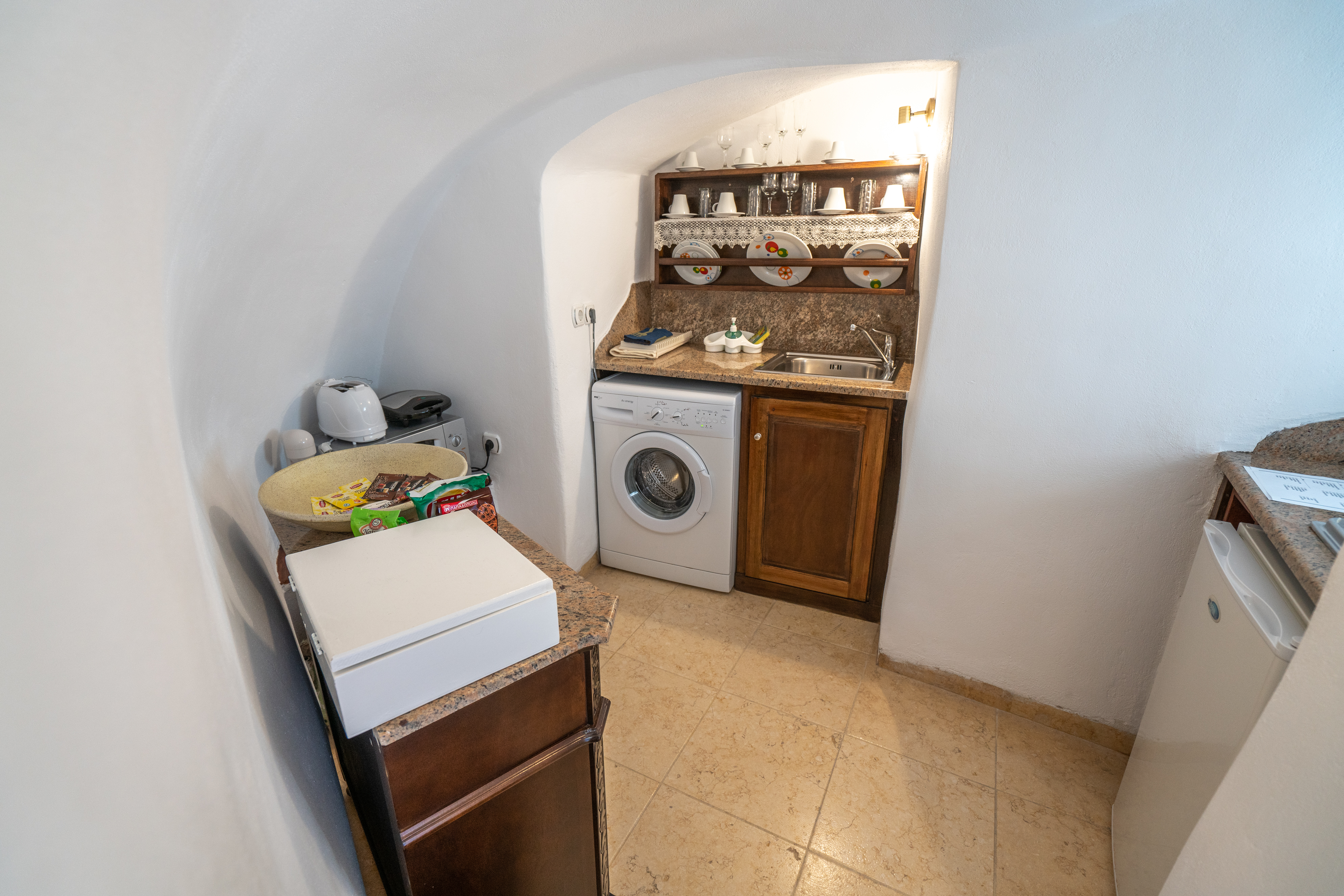 Kitchen & Bathrooms
The spacious kitchen is fully equipped with refrigerator, microwave oven, stove top, and a washing machine. It also has a cozy breakfast area with a country table and chair.
The main bathroom is spacious and all-marble with a walk-in shower.